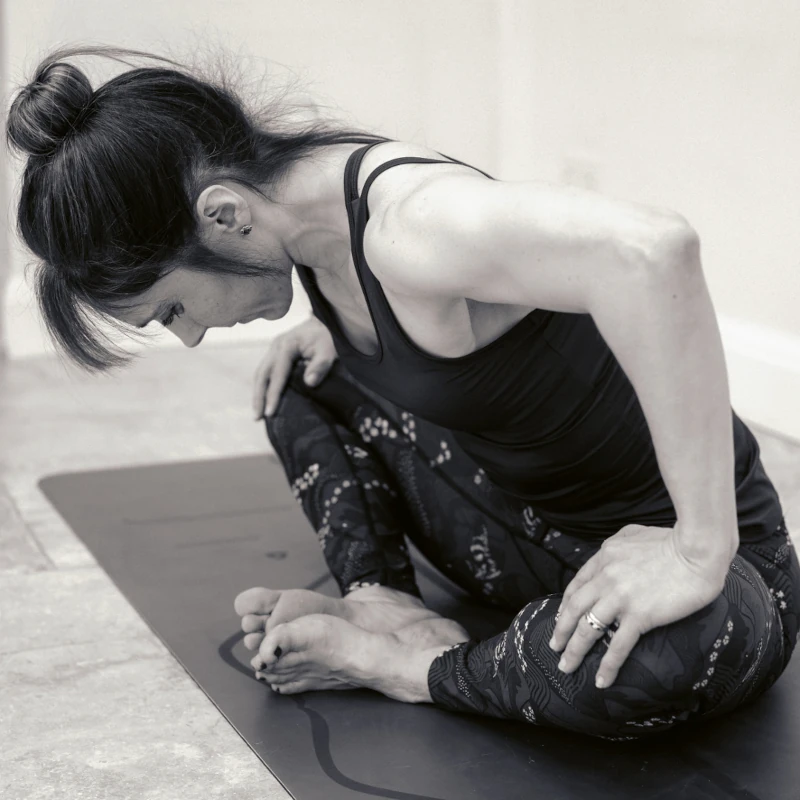 I'm Ellie Denman, a yoga teacher based in Amersham. I run yoga classes in Amersham and the surrounding area for adults and teenagers, both in person and online. I also offer private yoga tuition tailored to your particular requirements, helping those new to yoga to find confidence, as well as being suitable for those with special interests or requirements eg equestrian / horse riding, triathlon and other sports.
I practise a dynamic flowing sort of yoga, suitable for all levels of ability. I focus on moving with the breath and, as the description suggests, the yoga I love, and love to teach, tends to be fluid and flowing, encouraging body and mind to work together to create balance and ease, both physically and mentally.
I qualified to teach yoga with the British Wheel of Yoga (BWY), through their 500-hour Diploma Teacher course, taught by Tarik Dervish. I keep learning by regularly attending workshops run by well known international teachers such as Mimi Kuo-Deemer, Gary Carter, Simon Low, Liz Lark and Jason Crandell. I have been running regular classes since early 2014, and am insured to teach with the British Wheel of Yoga.
---
Having trained in the area as part of my professional development, I like to integrate elements of qigong into my yoga classes.
Qigong
Qigong is a beautiful ancient Chinese movement practice which has medical, spiritual and martial applications. Qigong combines movement, breathing, visualisation and meditation techniques to encourage the healthy flow of qi or energy through the organs and meridians of the body. Qigong is both accessible and immensely powerful, and when it is practised consistently, it has the potential to heal and transform.